Quantum started life in 1971 as a manufacturer of musical instrument amplification, becoming a retailer of quality Hifi products in 1973 and relocating to our Hobart heritage listed inner city corner premises at 194 Liverpool Street in 1975 where you can find us today. From vinyl and cassettes to CD; VHS & DVD to Blu-ray and streaming, we've seen it all. The revival of vinyl record players has lead to renewed interest in quality music playback.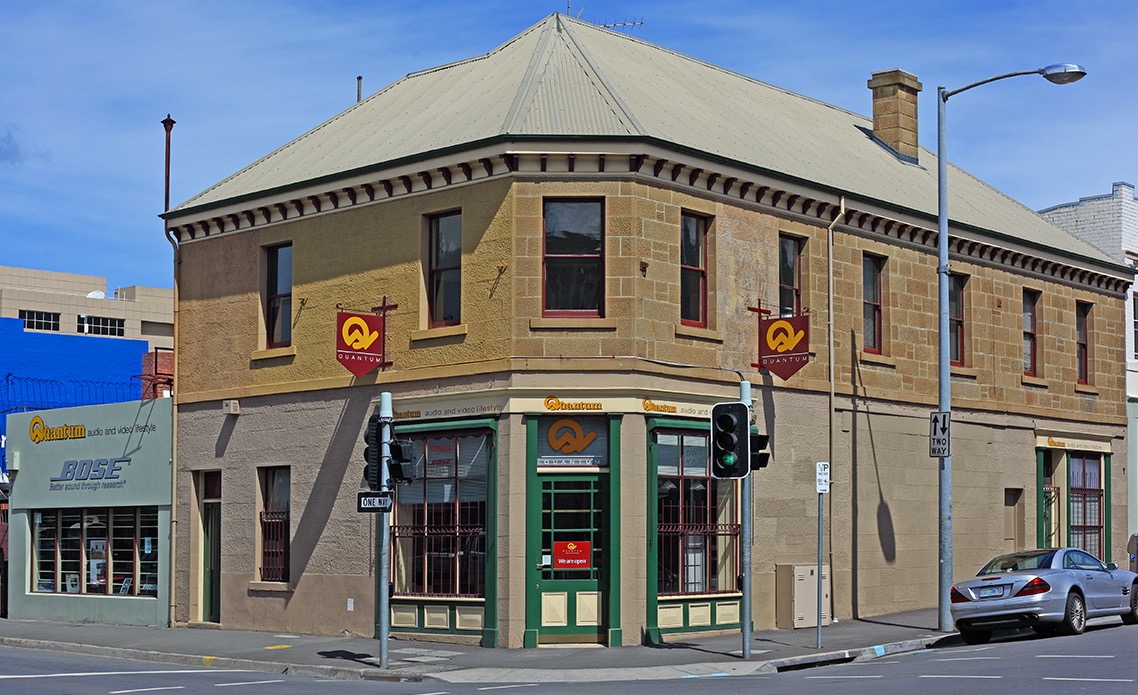 Quantum has been offering specialist products and services for 49 years including our custom installation service introduced in 1993 which offers clients the opportunity to integrate audio and vision into their home or business with an emphasis on aesthetics and ease of use.
Our showrooms display the latest in multi-room digital music solutions, the best speakers and components, and our unique home-automation and cinema room featuring a beautiful 130 year old sandstone wall.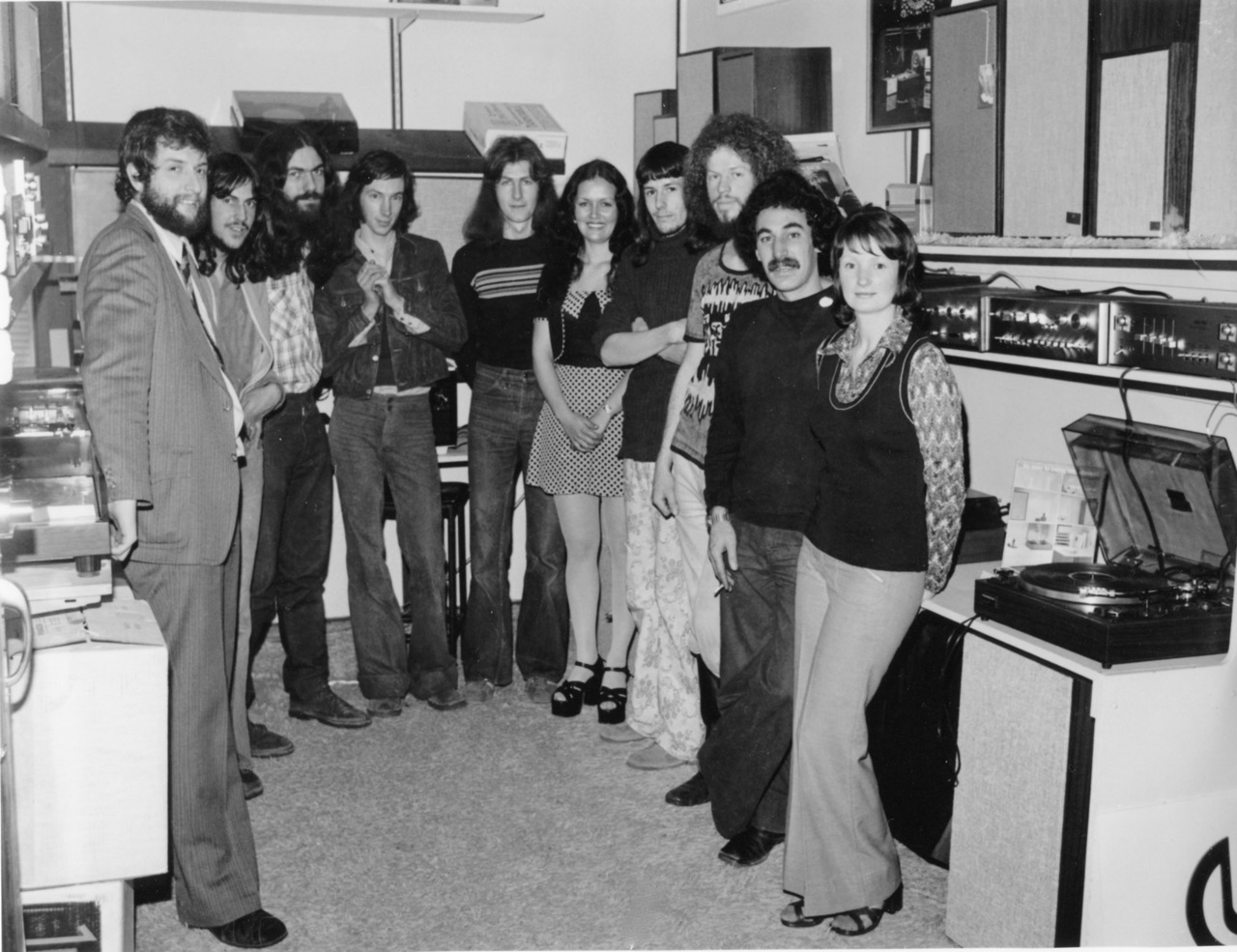 The team circa 1974
The people at Quantum are musicians and cinema enthusiasts who are passionate about music, home entertainment and the very best outcome for you.
Director Rob MacFie has owned Quantum since 1971 and has an encylopaedic knowledge of the industry. Rob is also a musician playing bass, keyboards and guitar.
We look forward to seeing you soon.