PB-1000 Pro stands alone in its excellence with massive output well below the threshold of human hearing, where bass is only felt, with flawless tonal accuracy and precise control. The deepest, most effortless, and refined bass at a truly breakthrough price, PB-1000 Pro defies expectations at every level with performance-driven innovation.
Substantially upgraded from the previous 10-inch 1000 Series driver design, the PB-1000 Pro features a reimagined 12-inch high-excursion driver with dual ferrite motor assembly. Capable of moving massive amounts of air with crisp precision, the added surface area provides a major performance upgrade over the previous model and features multiple enhancements.
Fiber composite cone with exceptional stiffness-to-mass-ratio generates huge SPLs while starting and stopping on a dime with crisp precision.
Proprietary injection molded extreme-excursion surround ensures flawless pistonic motion for pinpoint control and accuracy without distortion, even at the highest drive levels.
Dual ferrite magnet motor assembly with extended aluminum polepiece produces effortless on-demand driving-force for subtle and over-the-top bass thrills.
Powder coated FEA optimized driver basket provides maximum rigidity, tensile strength, and thermal energy transference.
Dual layer voice coil design enhances linearity and fidelity at full excursion while minimizing distortion and power compression
Conservatively rated at 325 watts RMS, 820+ watts peak power, the Sledge STA-325D amplifier maximizes the full potential of the 12-inch driver with effortless power and precise control. The innovative design combines the efficiency of a Class D amplifier with the ability to move colossal amounts of current through the fully discrete MOSFETs for outstanding real-world subwoofer performance at all drive levels, in any room, allows easy integration with any home theater or stereo speaker system.
High Current Output from Fully Discrete MOSFETs coupled with efficiency of Class D amplification allows the Sledge STA-325D amplifier to produce massive amounts of current enabling immense output with surgical precision.
Sophisticated 50MHz High Resolution Analog Devices Audio DSP is the most advanced digital processor ever used in a subwoofer and maintains pristine sound quality through advanced in-room tuning, powerful DSP controls, custom presets, and more.
Optimized frequency response curves for the ported PB-1000 Pro cabinet allow the subwoofer to take control of a room and completely pressurize it with accurate, heart-pounding bass.

The most convenient way ever to control volume, access multiple DSP functions, and program custom presets for one-touch tuning optimized for music, movies, gaming, and more. Adjust crossover frequencies, dial-in the three-band parametric EQ, polarity, room gain and more, all from your favorite seat.

Connects via Bluetooth for convenient control even when subwoofer is out of sight.
Saved custom presets for one-touch tuning with optimized settings based on listening preferences for movies, music, and more. All accessible from a single touch.
Variable port tuning modes with customized frequency response curves for "Standard" and "Sealed" allow tuning for maximum output or deep bass extension and transient speed.
3-band parametric EQ controller allows precise adjustments for boost or cut, Q-factor, and frequency down to the single Hz level with so users can customize performance by eliminating peaks, nulls and other room issues.
(521)
Be The First To Review This Product!
Help other Quantum Audio & Visual Lifestyle users shop smarter by writing reviews for products you have purchased.
Others Also Bought
More From This Category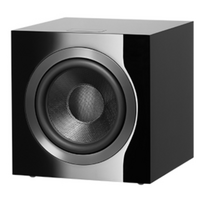 Bowers & Wilkins DB4S Subwoofer
From $2,799.00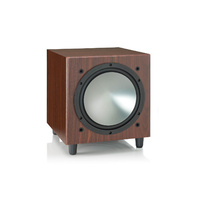 Monitor Audio Bronze Subwoofer
From $1,240.00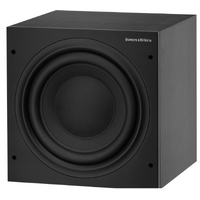 Bowers and Wilkins ASW610 subwoofer
From $1,299.00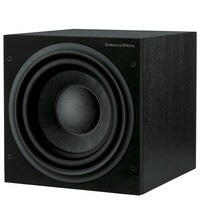 Bowers & Wilkins ASW610XP subwoofer
From $2,199.00